Complete Story

11/04/2019
The Buckeye Record - Fall 2019 Edition
The Buckeye Record Fall 2019 edition is now available _________________________
This issue of The Buckeye Record contains 32 pages full of information you do not want to miss, including:
OCRA's President's Message
The Happiest Place on the Internet
Beyond the Keyboard
Ohio reporters elected to serve on NCRA Board of Directors
Ohio reporters honored at NCRA 2019 Convention & Expo
2020 Annual Conference Save the Date
Employment Opportunities
and on and on!
The Buckeye Record is generally only made available to members of the Ohio Court Reporters Association as a benefit of membership. If you are not a member, please JOIN TODAY! Updates, networking, opportunities, and more - all available with your OCRA membership! For a limited time, the Fall 2019 edition of The Buckeye Record is available without logging in. Nonmembers: Make sure to take advantage of this opportunity to see what your OCRA is doing for all of Ohio's reporters and captioners.
Do you have suggestions and/or contributions for future issues of The Buckeye Record? Let OCRA know!
---
---
SAVE THE WEEKEND!!! 100 YEARS OF OCRA IN 2020!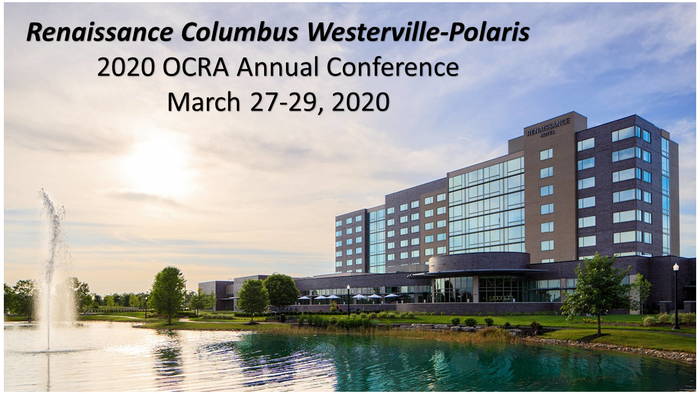 ---