Complete Story

03/01/2016
Ohio court reporting program makes the news!
Clark State teams up with college for first-of-its-kind program
---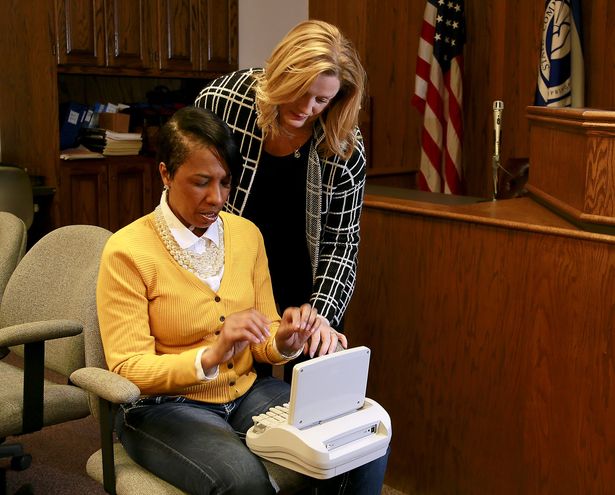 Instructor Robyn Hennigan works with Terri Bell, a student at Clark State, on how to use a stenographers machine for court reporting. Clark State Community College is combining forces with another Ohio college to create a unique all-online information technology class. Clark State and Stark State College in North Canton, Ohio, have officially launched a combined Judicial Court Reporting program. Robyn Hennigan also serves as OCRA's Treasurer.

To read the full article, click here to visit the Springfield News Sun website.