Complete Story

07/13/2016
July 2016 Update: NCRA Annual Convention and elections and more!
July 13, 2016 OCRA E-Bulletin
Don't miss your chance to vote in NCRA's elections!
NCRA's Constitution & Bylaws permits members to cast their votes in contested elections and on bylaws amendments via secure, online means, even if they can't attend the Annual Business Meeting at the Convention & Expo in Chicago. But to exercise the right, members must have an active email address on file in NCRA's membership database.
Friday, July 15 is the deadline to join NCRA or to provide an updated email address to NCRA in order to vote. To read more about voting eligibility and to ensure your email address is up to date with NCRA, please click here.
Did you know that an OCRA member is running for the NCRA Board of Directors in a contested election*? Do you know who the candidates are and what they see as the future of NCRA and the profession?
NCRA members can access information about the candidates in contested elections through the NCRA 2016 Election Center. This information includes bios and videos for each candidate. Also, the NCRA Elections Committee will host a live telephone town hall forum on Thursday, July 14 at 8:00 pm. Eastern. For more information and to request access to the town hall, please click here.
*The OCRA member running for the NCRA Board of Directors in a contested election is: Sue A. Terry, FAPR, RPR, CRR, Springfield, Ohio, for the position of Vice President. Please check out your fellow OCRA member's website at www.sueterry.info and be informed on the upcoming national election.
---
July 2016 - June 2017 Membership Renewal and Membership Drive
OCRA values each member and strives to provide benefits and professional resources to help you in each step of your court reporting and captioning career. Our July 2016 through June 2017 membership renewal and membership drive is currently underway. Please take the time to review the membership materials and renew and/or join OCRA today! Working together, we can make a difference in our profession!
What's in it for you? Education! Information! Power! Connections! And so much more!

Ready to renew or join right now? You may either use our secure server online or download a membership application and mail it to the OCRA office.
PROFESSIONAL, ASSOCIATE, and RETIRED MEMBERS
Are you a first-year reporter or captioner? Use the online student membership renewal and choose the first-year reporter option for a discounted membership rate just for you! Email info@ocraonline.com for more information or assistance.
STUDENT MEMBERS
THANK YOU FOR YOUR CONTINUED SUPPORT OF

YOUR

ASSOCIATION!
---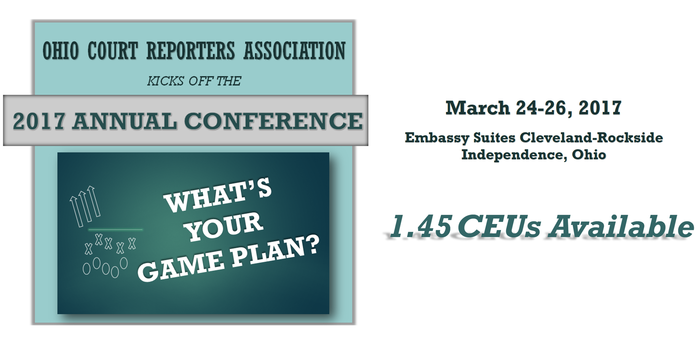 ---