Complete Story

10/15/2017
In Memory of Linda Sturm
2004-2006 Ohio Court Reporters Association President
Linda G. Sturm (November 10, 1955 - October 14, 2017)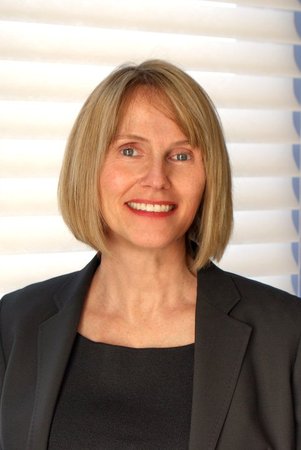 Linda graduated from Northern Technical School of Business in 1977 and began her court reporting career as an official court reporter for Fairfield County.
In 1980, Linda co-founded Professional Reporters, Inc., a small court reporting firm in Columbus, and remained President until her retirement in late 2012.
Linda was active in both her professional state and national organizations, serving as President of the Ohio Court Reporters Association from 2004-2006. She was the recipient of the 2001 OCRA Diplomat Award, the 2007 OCRA Legislative Award, and the 2013 OCRA Glenn W. Stiles, Jr., Distinguished Service Award. She was an Honorary Member of the Ohio Court Reporters Association, and was recognized as a Fellow of the Academy of Professional Reporters by the National Court Reporters Association in 2013. Linda has served as a mentor, role model, and leader in the court reporting community, by promoting technological advancements in the industry, including the use of closed captioning and videography.
Friends and family are invited to attend a Celebration of Life party on November 4, 2018, at 1:00 p.m. at the Life Vineyard Church, 620 Alum Creek Drive, Columbus, to remember Linda and share inspiring stories of her life.
Click here to read Linda's Distinguished Service Award Speech from OCRA's 2013 Business Meeting
Click here to read a news piece about Linda from 2013.
Click here to view a great memory of Linda as she is dubbed the "World's Fastest Court Reporter."
---
Memories and Thoughts of Linda, as shared by her OCRA family
Sue Terry
Springfield, Ohio

Very heavy heart today at the loss of our good friend, Linda. Linda was a pioneer of court reporting realtime and captioning technology and generously shared her knowledge with anyone she could help along the way. We worked together, co-presented many seminars together, and more importantly, shared many road trips, plane trips, and work adventures. We'd always talk late into the night when we were traveling and I'll always treasure those long talks. She endured and fought a courageous battle with Multiple System Atrophy with an amazingly positive attitude. Her indomitable spirit and irrepressible smile will be the way I'll remember her.

She also had an incredible love of the reporting profession and dedicated much of her life to improving it for all. Ohio was very blessed to have her as a beloved member of our association. Her contributions were many and she never asked or expected anything in return. One. Amazing. Lady.