Complete Story

12/21/2018
December 2018 News
Ohio Notary Public Modernization Act signed into law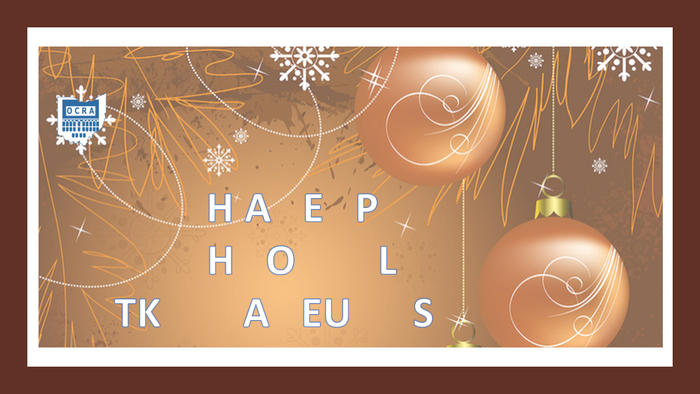 ---
Governor Kasich signs the Ohio Notary Public Modernization Act
The Ohio Notary Public Modernization Act (Ohio Senate Bill 263) was signed into law by Governor Kasich on December 19, 2018. The new law will become effective June 19, 2019, which is six months from the date of signing.
The Ohio Notary Public Modernization Act:
Eliminates the 88 separate county notary public applicant criteria. All notary public applications will be handled online by the Secretary of State.
Requires notary public applicants to 1) pass a statewide, uniform examination; 2) pass a national background check (with fingerprints) administered by the Ohio BCI; and 3) receive three hours of mandatory training.
Increases the application fee payable to the Secretary of State.
Prohibits certain felons from holding a notary commission.
Permits reasonable travel fees.
Increases allowable fees to be charged for any notarial act.
Creates an online notary public commission, separate from the traditional notary public commission, with standards to apply in carrying out online/electronic notarial acts.
And much more ...
Current notary publics will be subject to the new requirements at the time of their next renewal, if the renewal date is after the new law takes effect.
To view the complete history and specific language of Senate Bill 263, please click here to be directed to The Ohio Legislature's website.
OCRA has been in contact with the Ohio Society of Notaries to offer assistance in the development of the criteria under the new Ohio law and will provide updated documentation and education on the impact to our profession as it becomes available.
---
CALLING ALL TALENT!
The theme for our 2019 Annual Conference is "Top of the Charts" and relates to all things musical. On Saturday night of the conference, we'll have an open mic for the talented musicians among us to strut their stuff. If you PLAY AN INSTRUMENT or SING, we want you!
The event is being planned now so please contact President-Elect Kelly Linkowski at
info@ocraonline.com
if you've got talent to share with us all.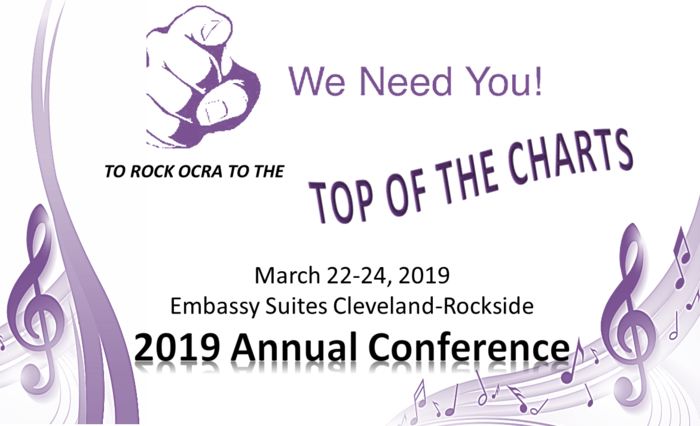 SATURDAY, MARCH 23, 2019 is sure to be a ROCKING GREAT TIME!!
---
Renew your membership or join OCRA today!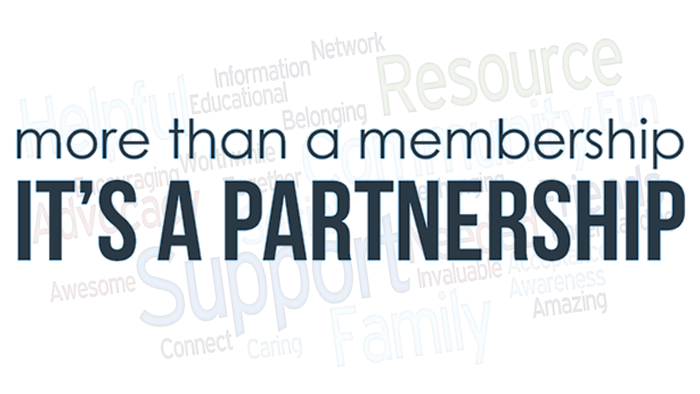 The OCRA Board of Directors has set high goals and objectives to accomplish in 2019. But we need your expertise and assistance to make them happen!
Some of the objectives for 2019 include:
Developing best practice guides for all areas of the profession in Ohio
Creating professionalism and ethics training presentations for Ohio's bar associations and paralegal associations
Identifying outdated language within Ohio's Rules of Civil Procedure and seeking avenues to update the language
Promoting CART and broadcast captioning awareness to elected officials in Ohio
Forming partnerships among deaf and hard of hearing associations in Ohio
What does OCRA need to get started toward our 2019 objectives? YOU! We need:
Professionalism/Ethics Presentation Task Force Chair and Members
Captioning Partnerships Task Force Chair and Members
Creative minds to increase The Buckeye Record delivery
A to Z Program Volunteers Statewide
Ready to renew right now? You may either use our secure server online or download a membership application and mail it to the address indicated.
______________________________
______________________________ Thank you for your continued support of your association right here at home!
---