Complete Story

07/03/2023
In Memory of Dennis Hagestrom
1978-1980 and 1991-1992 Ohio Court Reporters Association President
---
Dennis Hagestrom (June 12, 1940 - July 3, 2023)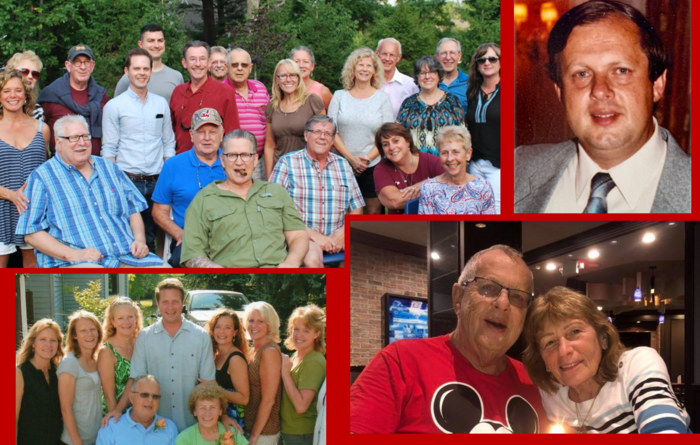 Quote provided by Dennis in 2020 for OCRA's Centennial Celebration.
"I began reporting in 1959 as a raw, untested 19 year old. A lady named Nell McCue introduced me to reporting and helped me meet the speed requirements. If only I could hug her now in thanks. Reporting settled deep in my life and led me to twice president of the greatest state reporting association, OCRA. At the Academy of Court Reporting, we placed 1,500 reporters in 30 states.
My wife, Judy, and I traveled all over the country to reporting conventions. Service and leadership on many OCRA and NCRA committees led to development of great friendships that last to today. What a great perk. The profession allowed me to raise five children and meet their needs in life.
I urge that you all spread the story of reporting as a true profession for any young people you come in contact with. Any other choice would not meet reporting's many opportunities."
Dennis Hagestrom, OCRA President 1978-1980 and 1991-1992
The Ohio Court Reporters Association and the entire court reporting and captioning profession has lost an amazing man. Dennis Hagestrom passed away Monday, July 3, 2023, at the age of 83.
Dennis is a past president of OCRA, serving for two separate terms from 1978-1980 (then OSRA) and 1991-1992. In 1999, OCRA rededicated the Ohio Speed Cup Contest in the name of Dennis Hagestrom, who will forever be honored and admired by his professional family as the "Golden Voice of OCRA." In 2006, Dennis became an Honorary Member of OCRA, the highest lifetime distinction a member can receive. He was also honored with The Martin Fincun Award in 1981, The Glenn W. Stiles, Jr. Distinguished Service Award in 1984, and The Diplomat Award in 1999. In 1980, Dennis was bestowed with the professional distinction of a Fellow of the Academy of Professional Reporters (FAPR) through the National Court Reporters Association (then NSRA) and was awarded NCRA's top honor in 1996 with the Distinguished Service Award.
---
Memories and Thoughts of Dennis, as shared by his OCRA family
Michele Eddy,
RPR, CRR, CRI
North Ridgeville, Ohio

We have lost a great man and teacher. I loved learning from Dennis. My sincerest condolences, Judy and family. We will all miss him dearly.

Marie Fresch,
RMR, CRC
Norwalk, Ohio

Denny was a friend and mentor. He taught court reporting when I attended the Academy of Court Reporting in Cleveland. He was always so caring and nurturing to all reporters. I'll miss his smiling face at the conferences. My sympathies to Judy and his family. What a huge loss for our profession.

Susan Gee,
RMR, CRR
Cincinnati, Ohio

I am so saddened to hear this. We have lost a great one. His accomplishments are so impressive. We need more people like Dennis in this world. My deepest sympathy to his family.

Mary R. Jones,
RDR (Ret.)
Henderson, Nevada

Dennis was such a wonderful, kind, and generous man. Stan and I will miss him so much. Hugs and prayers for Judy and the family.

Bruce Matthews,
FAPR, RDR, CRR (Ret.)
Lakewood, Ohio

Remembering things aside from reporting are the things I remember best about Dennis: golf, fishing, just laughing and having a great time. We dictated many NCRA tests together and many state contests together, attended many meetings together. He was a very good man and a very good friend. I'll miss his laugh and his smile.

Sarah Nageotte,
FAPR, RDR, CRR, CRC
Jefferson, Ohio

It brings me great sadness to hear of the passing of Denny. Without Dennis Hagestrom, I would not know the court reporting profession. I was introduced to both Dennis and the profession in 1996 during my senior year of high school. I thought what he was demonstrating was impossible, that no one could use a crazy-looking machine and take down verbatim what was being said and be able to instantly read it back. Wow. It was magical and I was hooked.

Throughout the past 25+ years, my admiration and respect for Dennis has grown. He was a tremendous man, devoting himself to his family and always having time to give back to his profession, even after retirement.

Dennis, I thank you for everything. I would not be who I am today without you. My thoughts and prayers are with your family at this time. May you rest in peace. <3

Pamela Spangler Reis,
Cincinnati, Ohio

What a gift Dennis was to the field of court reporting. He was an incredible motivator and mentor. His contributions to OCRA and NCRA were endless. He was able to accomplish so much because of his sense of humor, dedication, and love of the profession, love for his family, and their incredible support.

Thank you, Dennis, for your support and caring nature. Your family will remain in my thoughts and memories.
---