MEMBER SPOTLIGHT
---

Douglas R. Ackerman

RPR, FAPR
Toledo, Ohio
OCRA 1986-1988 Past President
JOB TITLE/COMPANY: Recently retired official court reporter from Lucas County Common Pleas Court. Owner/Freelance Reporter at Ackerman Court Reporting.
YEARS OF EXPERIENCE: 46 years

PEOPLE KNOW ME BEST AS: Doug
MARITAL STATUS/FAMILY INFO: Married to Sandy, retired court reporter of 36 years, and now freelancing for our freelance business, Ackerman Court Reporting.
Three grown children; Jay, Principal at Lake Middle School, Wood County, Ohio. Jay's daughter is Coralynn the cutest granddaughter you can imagine. Chad an actor and sells real estate in New York City. Chad is married to Eryn and they have two wonderful sons, Evan and Cole. And Todd is a graphics designer for a wine and spirits import-export company out of France and works in Manhattan, New York City.
I GREW UP IN: Bucyrus, Ohio
I AM VERY ACTIVE WITH: OCRA. I've been a member for 45 years.

WHEN I'M NOT WORKING, YOU CAN FIND ME: Doing yard work.
MOST PEOPLE DON'T KNOW: I worked at the Ohio Supreme Court, processed all law school students for the bar examination and administered the bar examinations in Columbus, Ohio, for four years. Was a part-time bartender for 20 years.

BEFORE I WAS A REPORTER, I ...: I've always been a reporter, from school to this date.
IF I WASN'T A REPORTER, I WOULD WANT TO PURSUE: Law enforcement of some sort. Would love to have been a police officer (too old now).
THE MOST EXCITING LOCATION I EVER VISITED WHILE WORKING AS A REPORTER WAS: Put-In-Bay for three days on a landfill case. I know, it doesn't sound exciting. Never went very far during my freelancing days. Flew in a private plane to Kentucky for two days of depositions.
THE MOST HIGH-PROFILE JOB I EVER TOOK WAS: Murder trials in common pleas court that were newsworthy.
ONE OF MY BUCKET LIST ITEMS IS: To drive the biggest bus I can find and transport passengers to and from events, casinos, etc. Start playing the piano again.
BEST ADVICE I EVER RECEIVED: Learn as many brief forms as possible.
MY FAVORITE BRIEF IS: HOEU / TKORBGS = Ohio Department of Rehabilitation and Corrections
THE PIECE OF EQUIPMENT I CAN'T LIVE WITHOUT IS: My tush cush. Greatest invention ever for reporters.
MY TIP FOR STUDENTS IS: Practice. Practice. Practice. Learn as many brief forms as possible until they come natural. Don't be afraid of realtime.
BEST SOFTWARE FEATURE/GADGET THAT HASN'T BEEN INVENTED YET: It hasn't been invented yet! No clue.
MY DREAM ASSIGNMENT IS: Travel for depositions.
FAVORITE PART OF MY JOB IS: Writing. Being on the record.
MY FAVORITE VACATION SPOT IS: On the gulf coast at Lido Key, Sarasota, Florida.
MY FAVORITE THING ABOUT BEING AN OCRA MEMBER IS: The education opportunities it provides a reporter for reporting. The friendships that are developed over the years of attending seminars and meetings. Also, on the national level, it's so important to network. Some of my best friendships have developed over many years of attending seminars and social functions on the state and national level.
MY GREATEST PERSONAL ACHIEVEMENT IS: Giving in and writing and providing realtime to my judge in common pleas court. I'm the old dog that had to learn new tricks.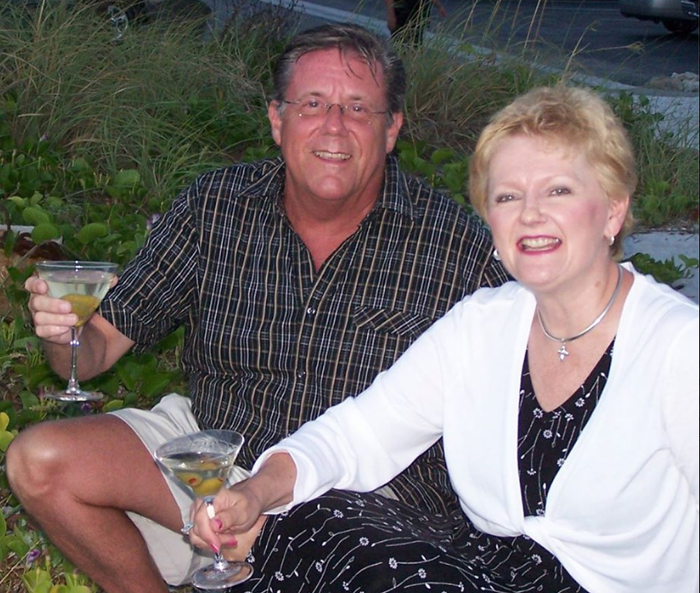 Doug and his OCRA family out and about in the world!